Back to Inventory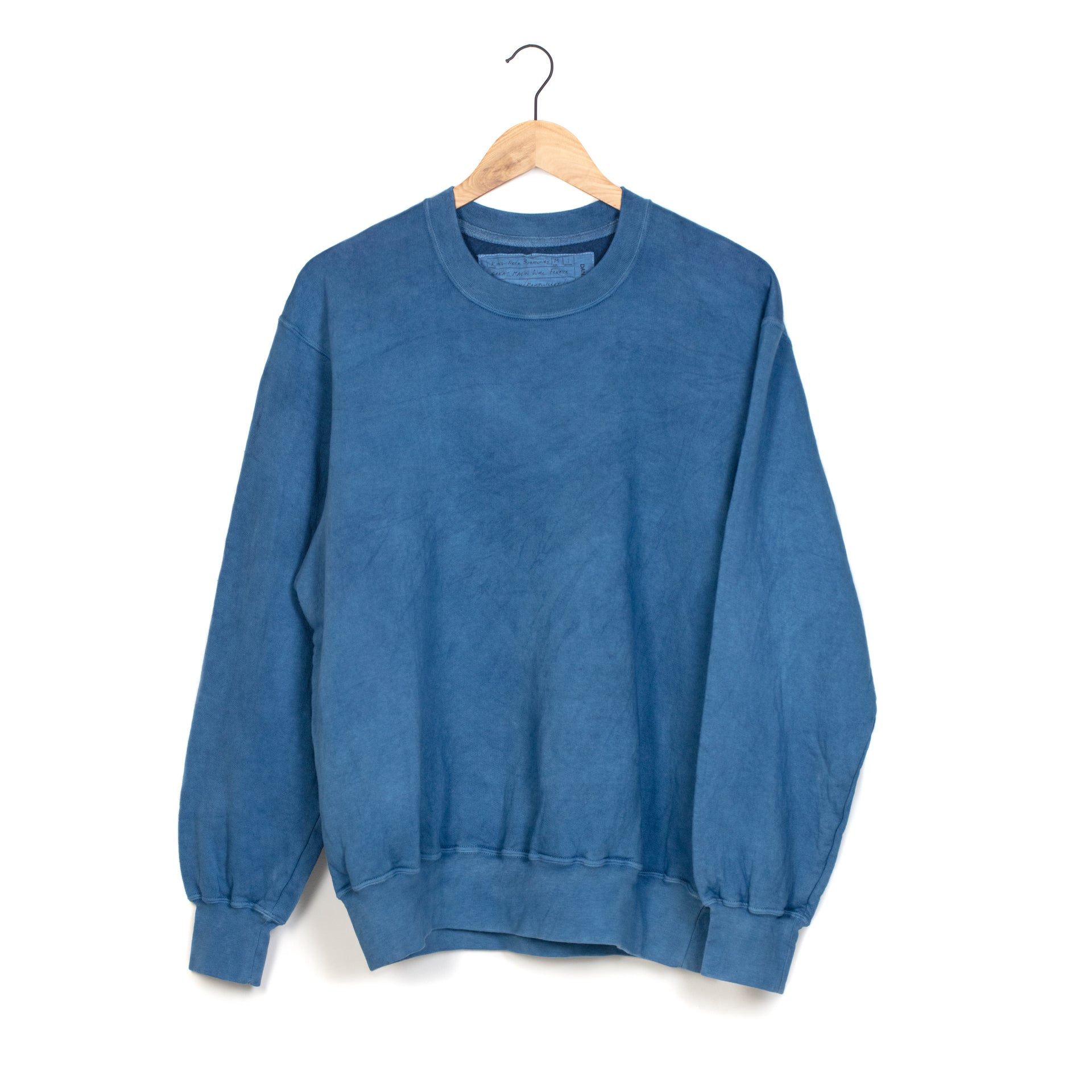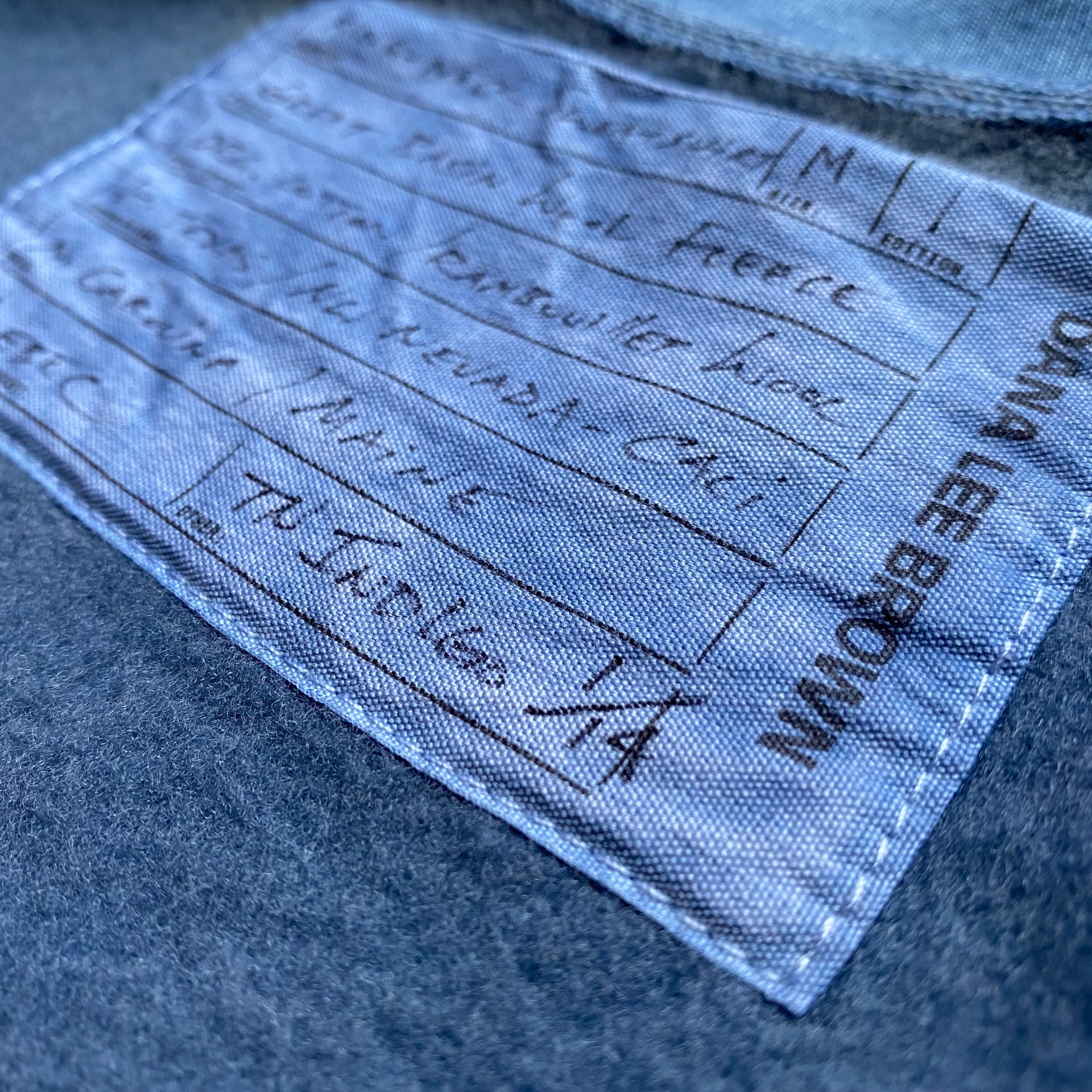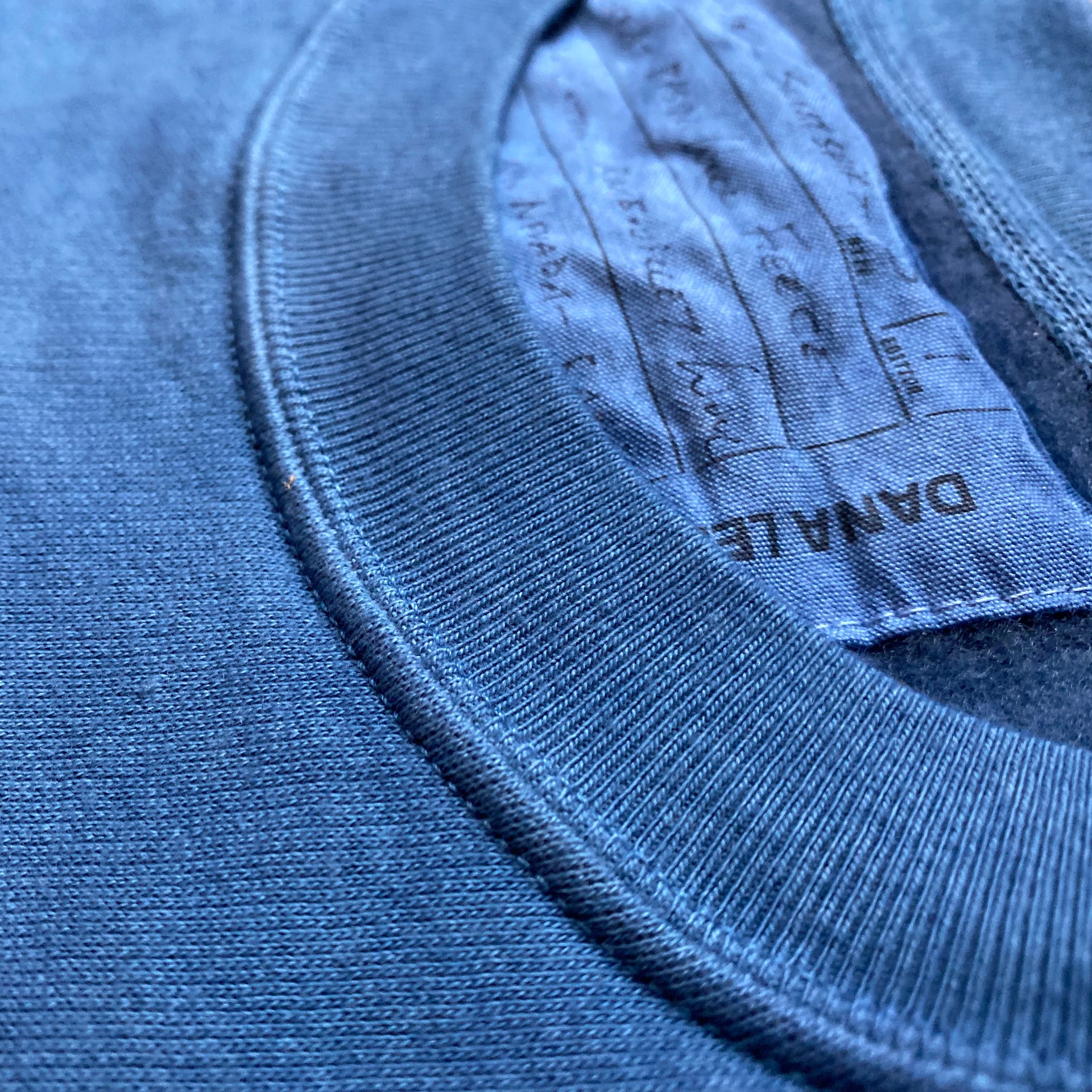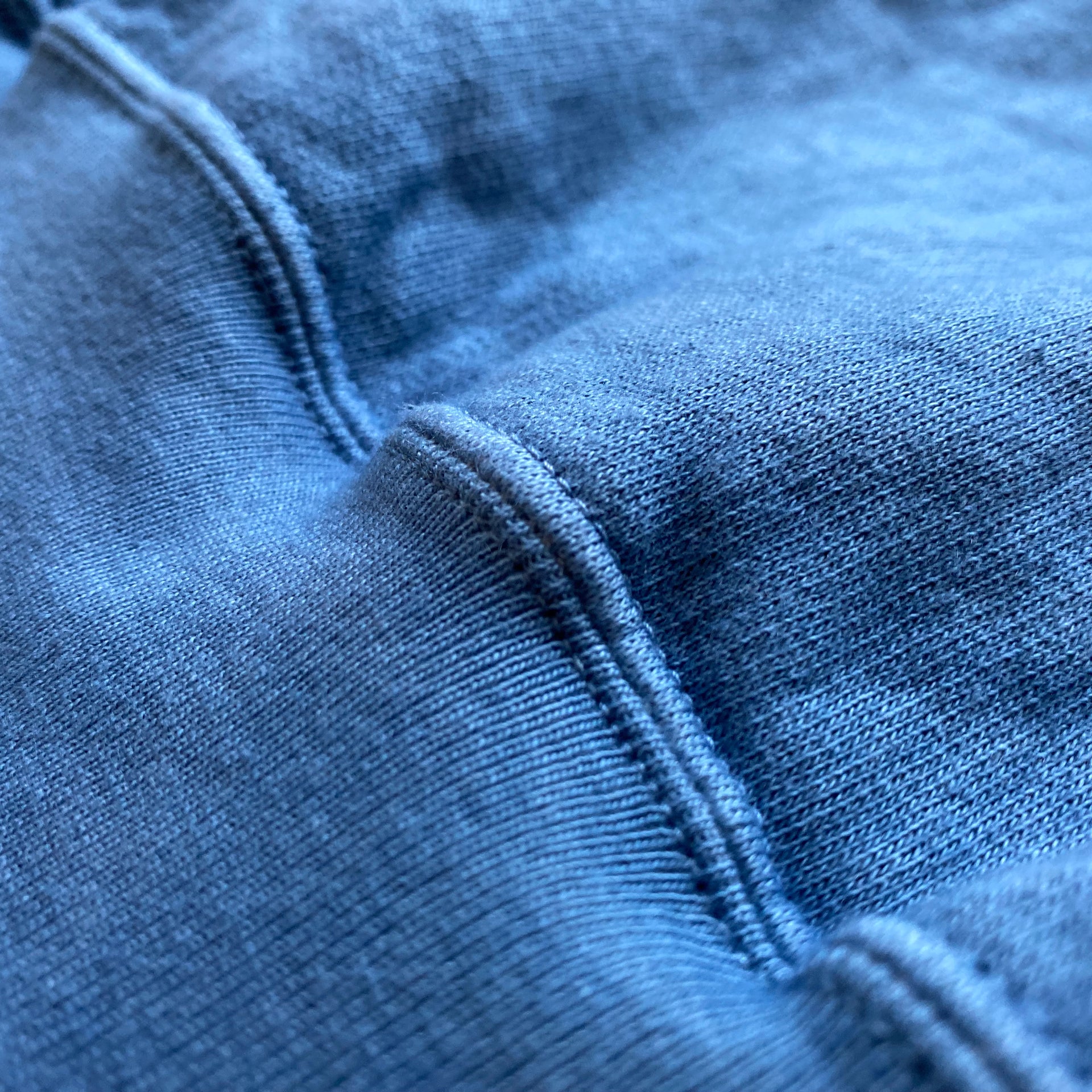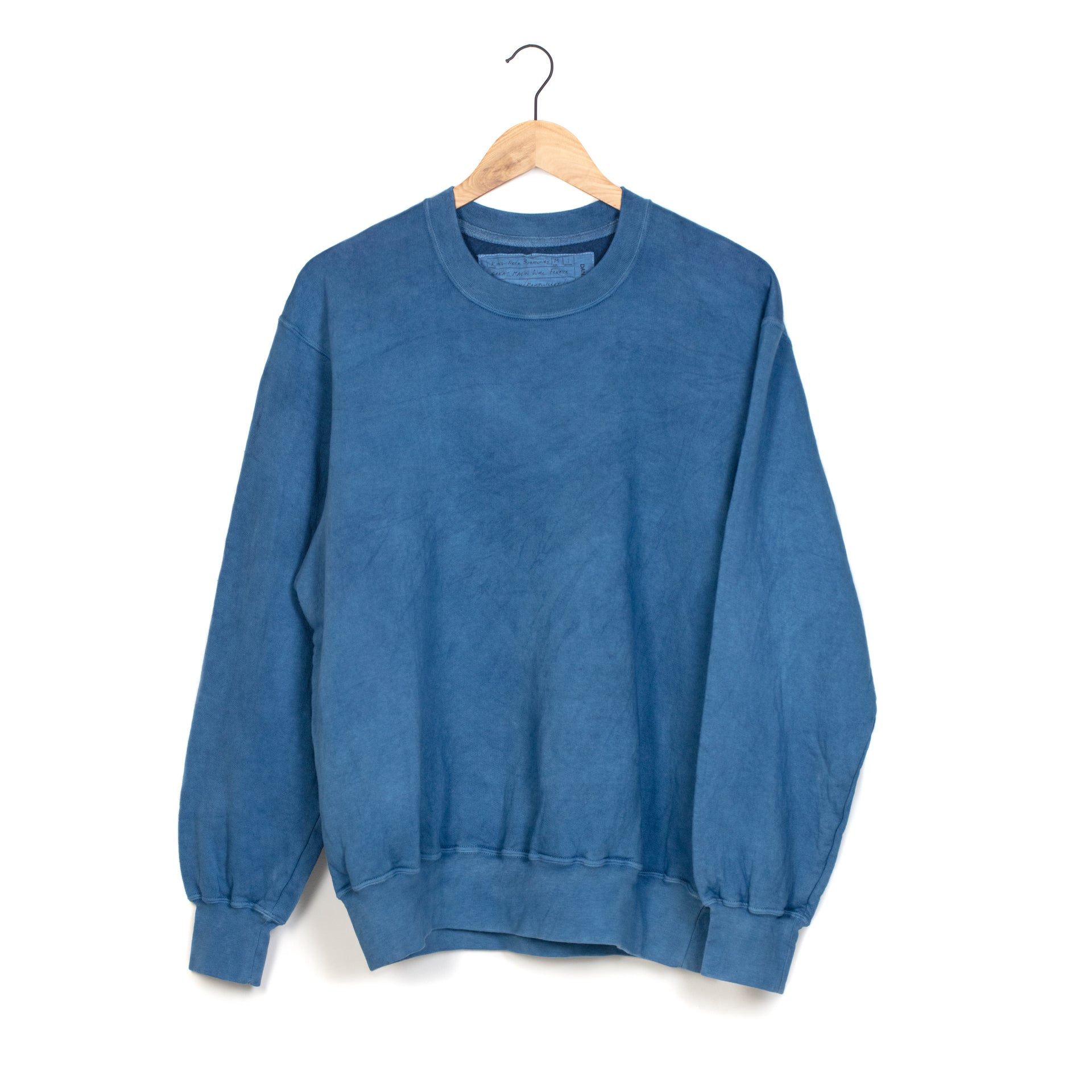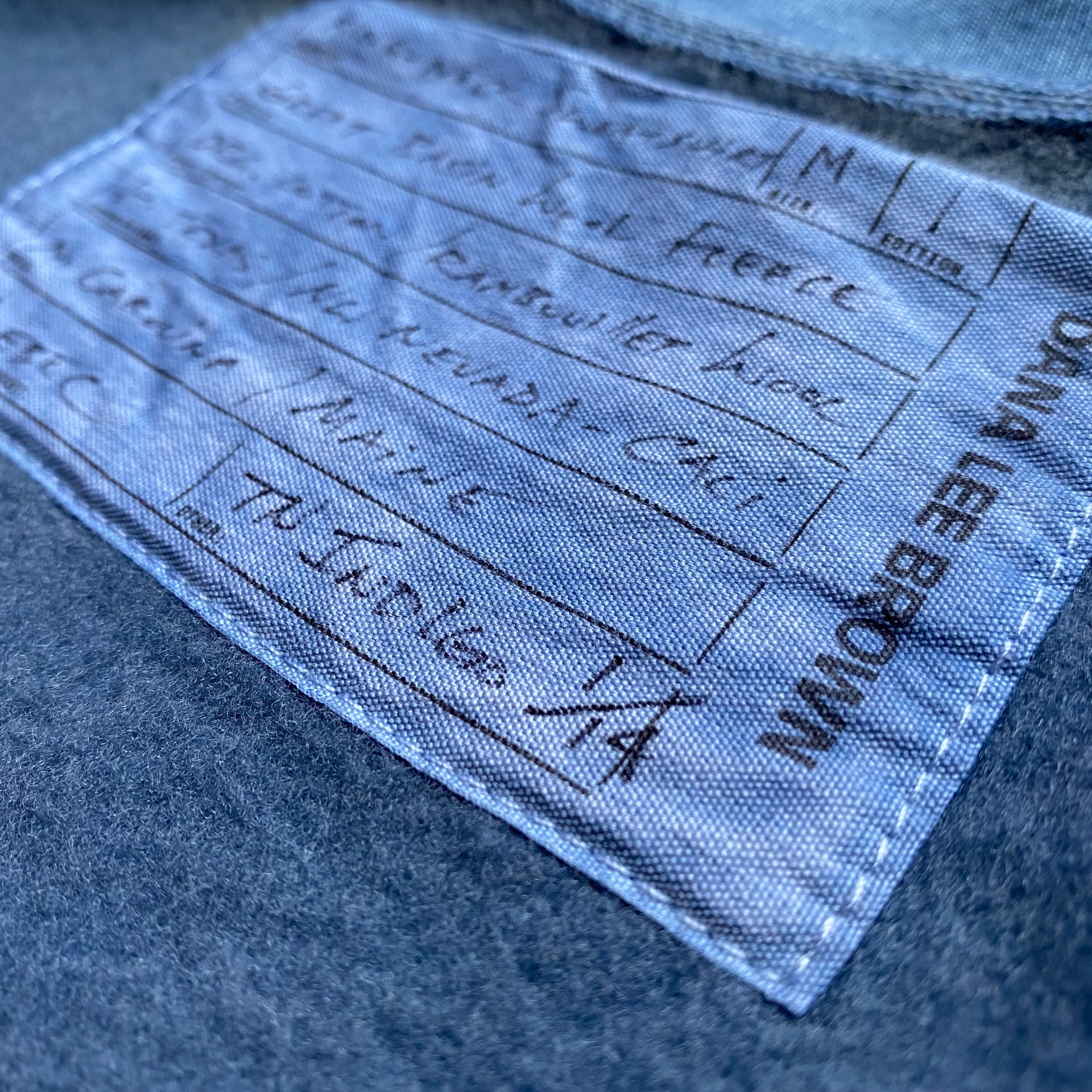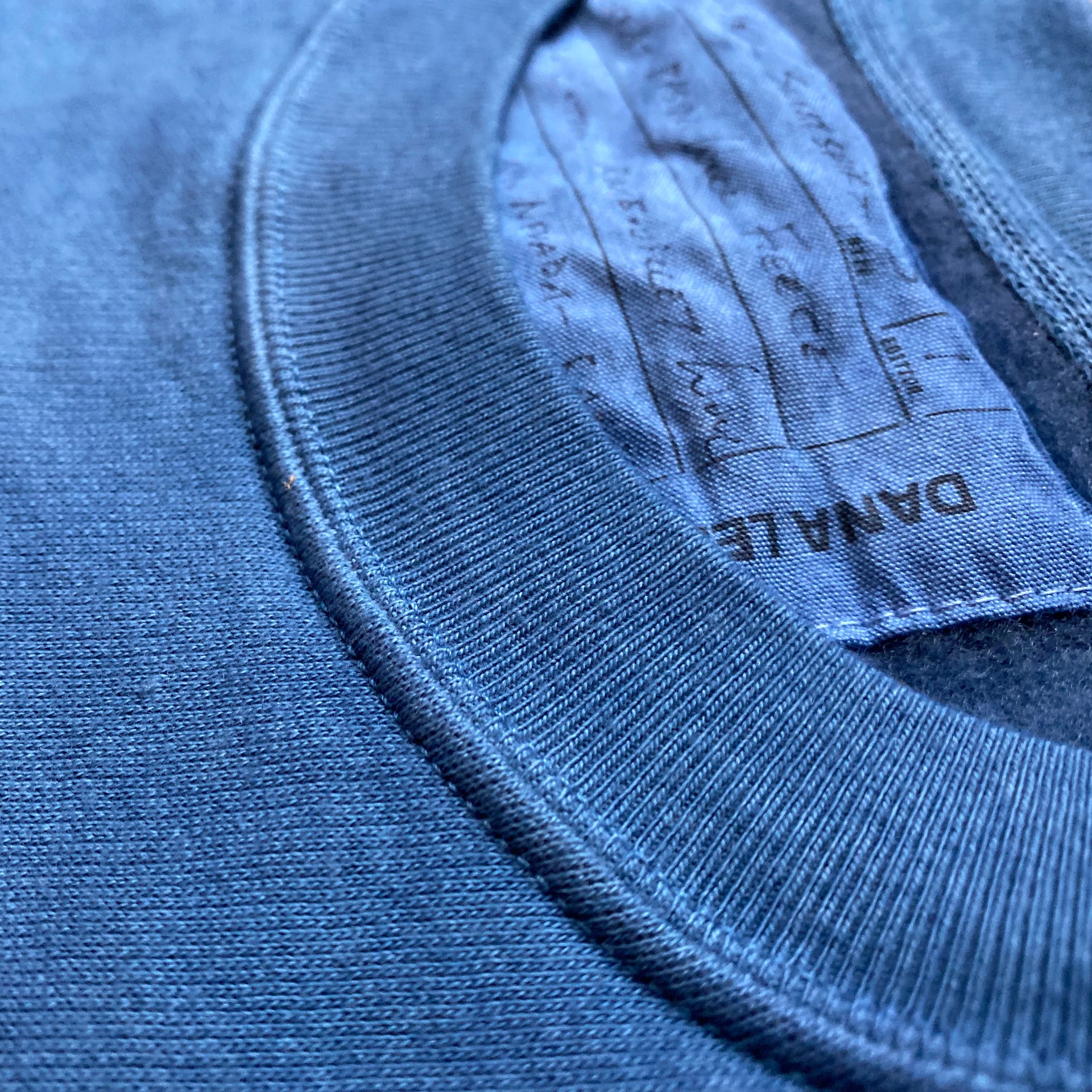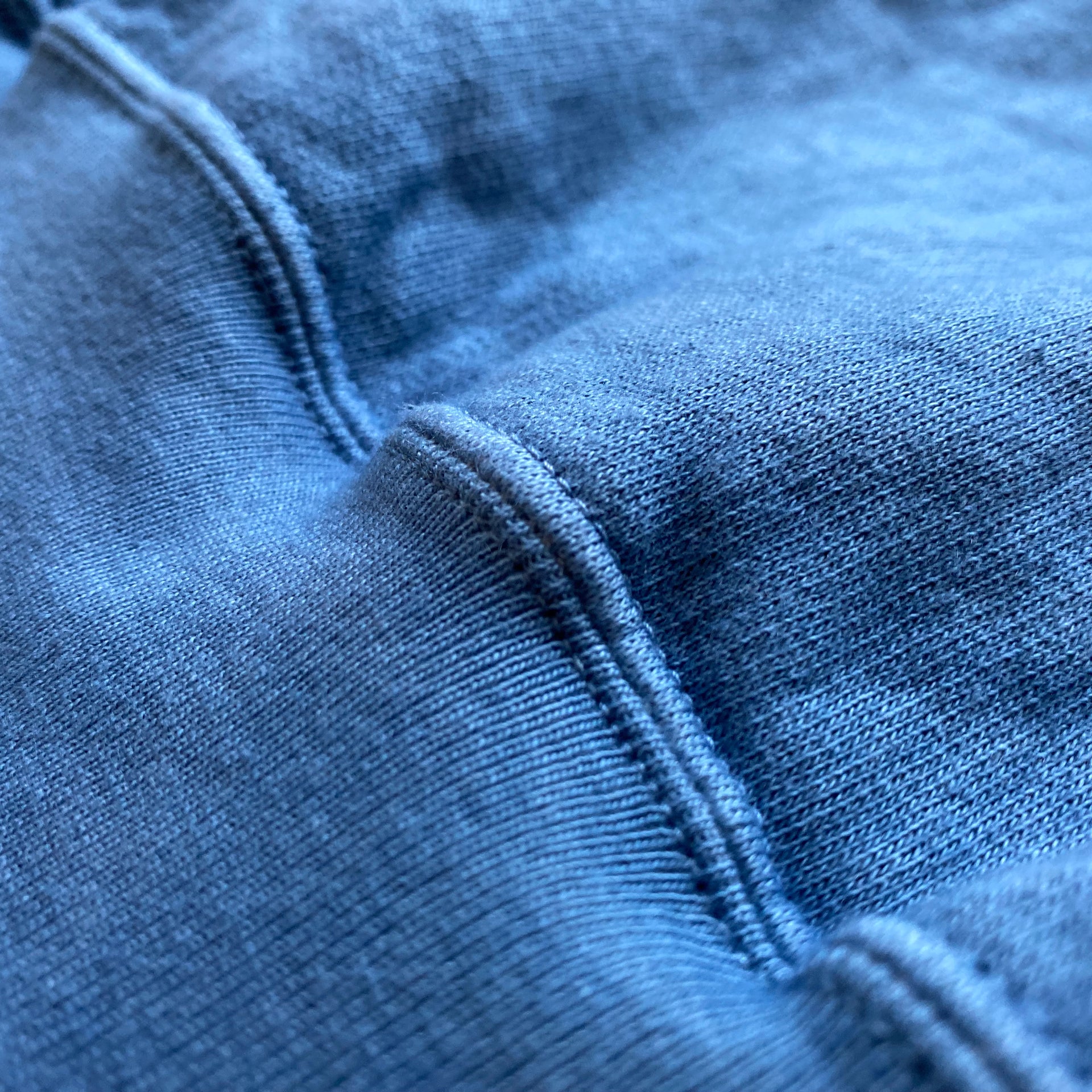 Garment: Ring-Neck Sweatshirt Tennessee Indigo
Fabric: Great Basin Wool Fleece
Fiber Content: Organic Cotton / Rambouillet Wool
Grown/Raised:
West Texas / NW Nevada-California
Spun: North Carolina / Maine
Knit/Woven/Handknit: Fabric Knit in Quebec
Description

+

A 1940s-inspired sweatshirt elevated with wool.  Sewn from a lightweight but lofty cozy knitted fleece, trimmed with 1x1 rib and custom-knitted neck tape.

 

The first of our locally grown-and-foraged dye offerings-  This Tennessee Indigo is a plant-derived indigo produced in Tennessee in collaboration with neighbouring community farms. Hand-dyed and in limited quantity, each sweatshirt has it's own unique character and is accompanied by a 1/15 hand-numbered edition.

 

The fuzzy, napped inside of our Great Basin Wool Fleece is made of the smooth, soft wool from Rambouillet sheep, regeneratively-raised between Northwest-Nevada & Northern California. The smooth outside (also the rib and tape) is made from Organic Upland Cotton grown by co-operative farmers in South Plains Texas. 

 

After the raw cotton and wool are ginned, carded, washed & combed, they are spun into yarns by small mills in North Carolina and Maine. The yarns are then knitted into fabric by our specialty-mill in Quebec. Another specialty-mill in Quebec makes the tape.

 

Each sweatshirt is finished with a hand-chronicled label, tracing the wool & cotton's journey from farm-to-final-garment. 

 

Sizing: Due to a boxy shorter fit, we recommend sizing by height for this style.

 

Care: Hand wash cool, air dry flat. Further recommendations here.
Size Guide

+

S
M
L
XL

Chest:

24"
25"
26"
27.5"

Shoulder:

19.25"
20"
20.75"
21.5"

Sleeve:

33.5"
34.5"
35.5"
36.5"

Length:

26.5"
27"
27.75"
28.5